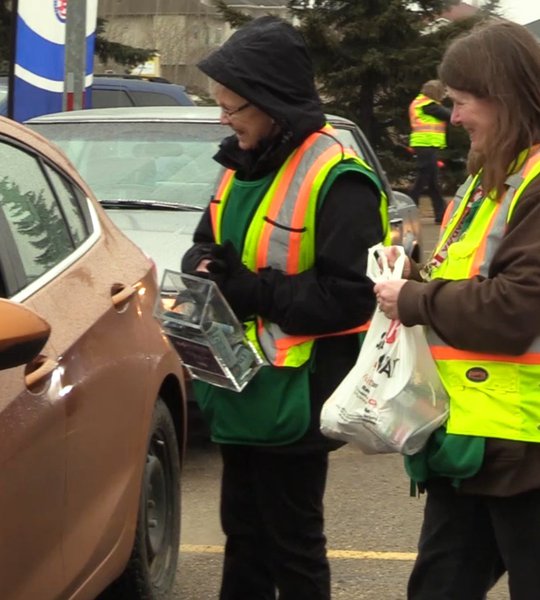 Canstruction & Decanstruction 2019
May 24, 2019
Canstruction returned to Edmonton for the 12th year in a row with four teams competing. Made primarily out of canned food, some of the structures we saw were Pikachu and Genie with his magic lamp.
Read More
Hike for Plenty 2019
April 18, 2019
The annual Girl Guides Hike for Plenty has wrapped up for spring 2019. The guides collected from selected neighbourhoods to help feed Edmontonians in need. The food drive collected 6,643 kg of food.
Read More
AMA Shredding 2019
April 17, 2019
AMA encourages its members and non-members alike to be fraud-aware, to ensure that personal documents are properly stored or destroyed. When you bring your personal documents to shred, please remember to bring a non-perishable food donation for Edmonton's Food Bank to help feed hungry Edmontonians.
Read More
Cook It Simple
April 3, 2019
A unique cooking series using many food items commonly found in Edmonton's Food Bank's food hampers.
Read More
Festive Campaign 2018
March 12, 2019
People had the chance to make a difference during the holiday season, by making a monetary donation or a donation of non-perishable food. Some enjoyable events took place including the Magical Christmas Music Gala, Candy Cane Lane and Can Man Dan Food & Fundraiser.
Read More
WE Day at Edmonton's Food Bank
March 12, 2019
An amazing community effort resulted in a very special day at Edmonton's Food Bank. Well over 5000 kg of food was recently donated, and this is the story of how it happened, and who made it happen.
Read More