A legacy gift is a form of charitable giving that allows you to make a future gift to the Edmonton Gleaners Association today, and make a decision on the kind of community that you want to create for the future. Legacy gifts can be bequests in Wills, or gifts of Life Insurance or retirement fund (RRSP/RRIF) assets. In some cases, legacy gifts may make a tax-effective gift by reducing tax payable on your final income tax return or reduce capital gains. All gifts are appreciated.
Alison Rice
Alison Rice had a humble upbringing. Later in life, Dr. and Mrs. Rice became respected generous philanthropists investing in the Edmonton Community. In 1994, Alison left gifts to the Edmonton Gleaners Association (Edmonton's Food Bank) and other charities in her Will. Her gift was instrumental in supporting the purchase of our first warehouse on 111 Street and 102 Avenue. Because of Alison's gift, and the purchase of this initial warehouse, Edmonton's Food Bank built a foundation for our current programming and the financial stability in to provide services to people in need well into the future.
In lieu of flowers, donations to Edmonton's Food Bank can be made. Simply ask your funeral director for support. Alternatively, feel free to contact us for some funeral donation forms.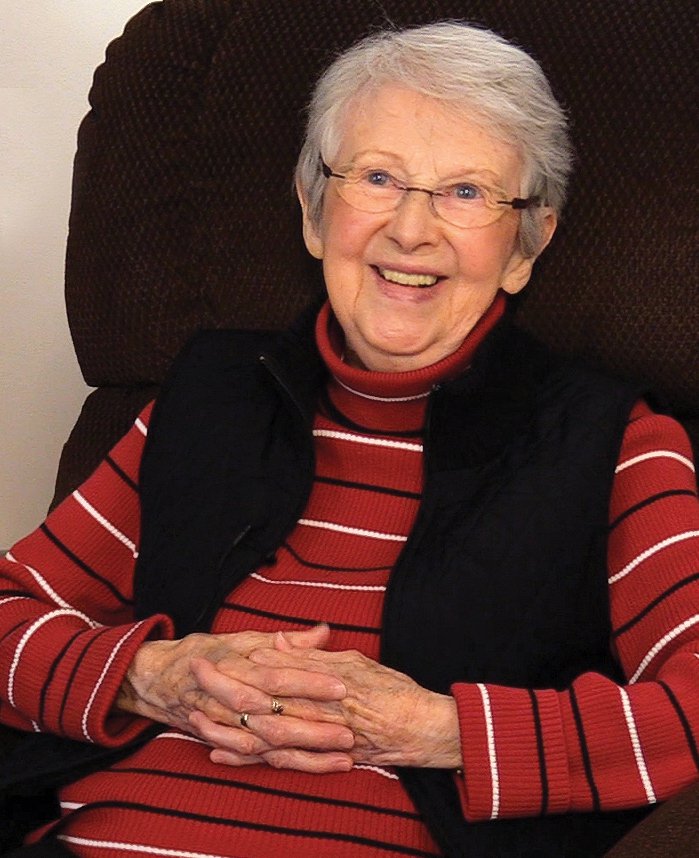 Janet Hughes
Forever a friend of Edmonton's Food Bank
Janet passed away peacefully in Edmonton on January 20, 2019. She is lovingly remembered by her family and many friends as a generous woman known for her warm smile, gracious determination to do the right thing, and kind devotion to the work of Edmonton's Food Bank and many other charitable organizations.
It was often noted by staff, board members, and volunteers of Edmonton's Food Bank that it would be a sad day when Janet no longer visited the Food Bank.
Born in Kenton, Manitoba, Janet obtained a Bachelor of Commerce Degree from the University of Manitoba in 1949. A devoted mother, Janet also spent countless hours throughout her life helping others. Janet was instrumental in the creation of Canada's first food bank in Edmonton in 1981, serving as the founding Board Chair and remaining on the Board for twenty-five years. Janet received an honorary Doctorate Degree from St. Stephen's College for her work with organizations such as Edmonton's Food Bank, Operation Friendship, and Robertson-Wesley United Church, the latter as a member of the UCW and long-time community dinner volunteer.
Donations in lieu of flowers were made during Janet's celebration of life. Janet had also set up an endowment fund with the Edmonton Community Foundation to continue to support our work. Janet is sadly missed by her Food Bank friends.