There are many ways to support Edmonton's Food Bank and one of the least known is also one of the most enjoyable and gives as much to the donor as the recipient – growing and donating fresh vegetables. Local gardeners who reap a bountiful crop or purposefully grow an extra row of vegetables can pass them on to those in need through Edmonton's Food Bank's Plant a Row, Grow a Row, Share a Row program.
One gardener contributing to the program is Jim Stevenson who has a lifelong love of gardening. "I remember the joy and wonder of watching my own small rows of radishes, peas, and carrots germinate and prosper." Yet between work and family, it was only as he approached retirement that he was really able to pursue gardening in a major way, making it his main warm weather hobby.
In 2010, Jim enlisted Ron Berizan, the Urban Gardener, to help plan his garden's infrastructure and to make the best use of his yard in West Edmonton. The result was five raised beds, all 12 feet long by 4 feet wide and 1 foot high, with in-ground beds bordering the yard. "Once the full potential of the main beds had been achieved, I added more gardening space with containers and vertical gardens," says Jim. His garden expanded to include a large area of pots for flowers, peppers, and tomatoes and a larger front flower bed. He also has 10 rain barrels collecting water which he supplements with city water during dry periods.
Article continues below photos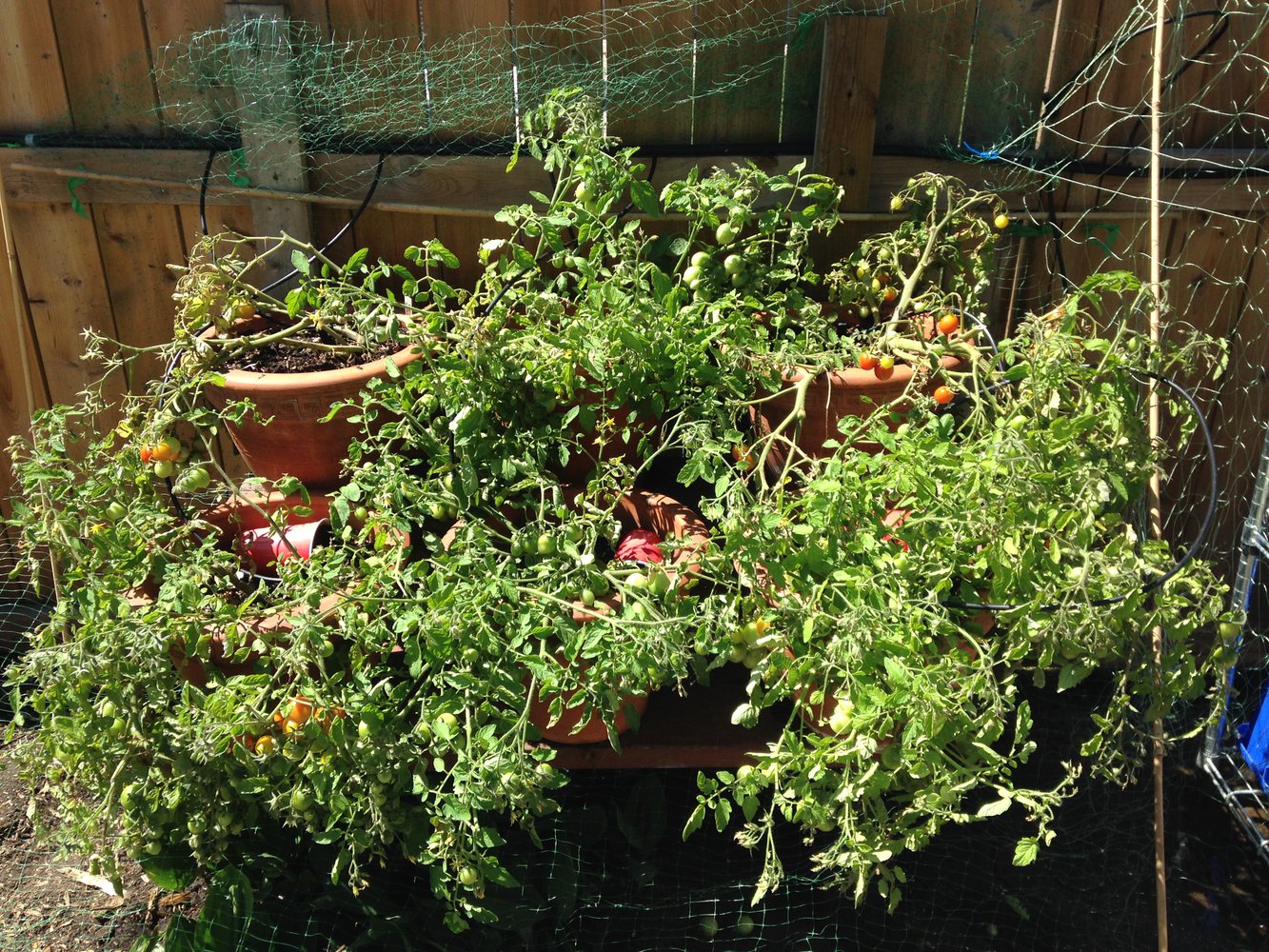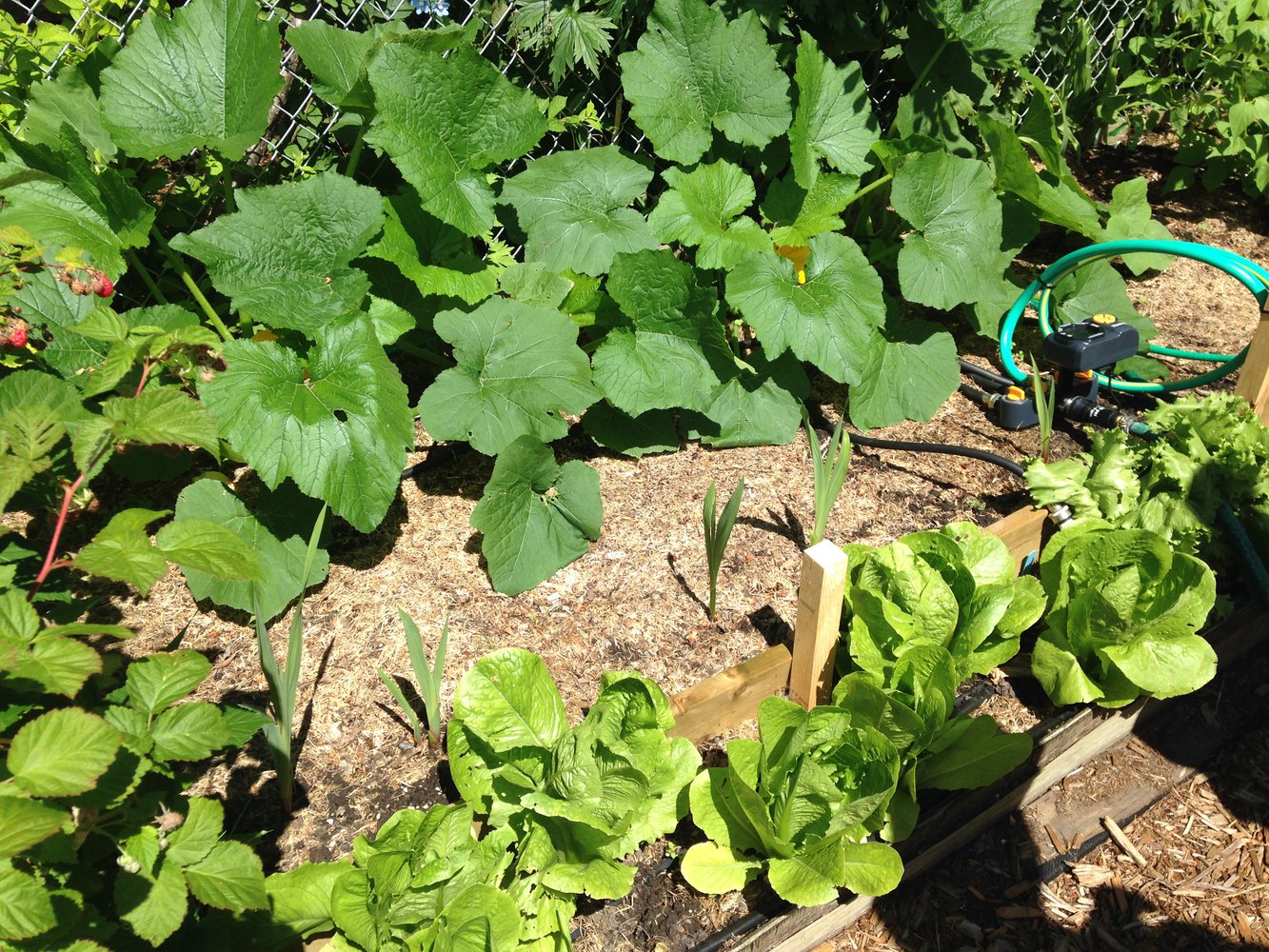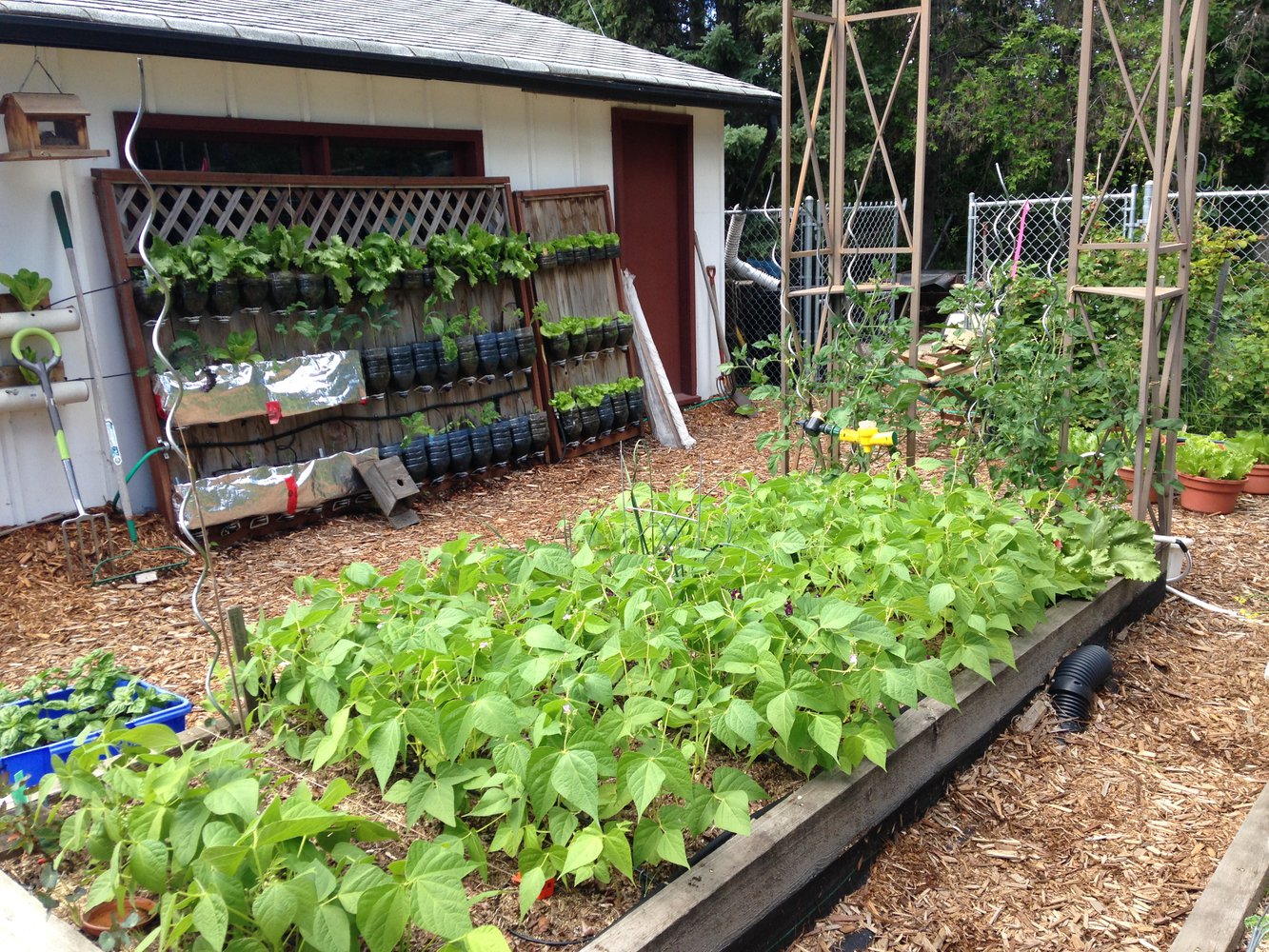 As Jim worked to maximize his garden's harvest he started to run into a problem – he was growing more than his family could eat and his surplus harvest was going to waste. "One of my gardening goals was to maximize the garden output, but that hardly made sense if there was no market for my produce." He took to the internet looking for an easy way to pass on some of his bountiful harvest to those in need and he found it at Edmonton's Food Bank. "I read that the Food Bank would take almost anything edible and were open all day long almost every day of the week," Jim says, "I knew this was the answer for me." Jim had discovered the Plant a Row, Grow a Row, Share a Row program which accepts garden vegetables for people in need.. Everything from carrots to zucchini are accepted!
In 2018, Jim donated 161 kilograms of vegetables from his backyard garden. The program gives him the opportunity to continue to develop and utilize many techniques to increase his harvest, while ensuring that no food goes to waste and instead can support Edmonton's Food Bank. He plans to continue to maximize what his backyard garden can do so he can give even more fresh vegetables to those in need.
You can be a Plant a Row, Grow a Row, Share a Row gardener too! For more on the program and Edmonton's Food Bank donation hours visit Ways to Give. If you are unsure of how to start, or think having limited space means you can't garden, check out our update next week when we'll share some of Jim's tips for maximizing your space.