Many believe Edmonton's Food Bank only provides non-perishable canned or boxed foods, however this is not the case. Thanks to our retail food partners, we are also able to provide many kinds of fresh food throughout the year. Everything from yogurt and dairy, to vegetables, fruit, and meat are provided for those in need when available, all because of donations of surplus food from the food industry.
To help accept these donations, our fleet of vehicles is refrigerated keeping the food cold on the way to our warehouse, which is important for food safety. Our fleet is 16 vehicles strong and most are out every week day, collecting food from retail food partners and other donors. Other vehicles are out delivering food to agencies and food depots for pick up by those in need.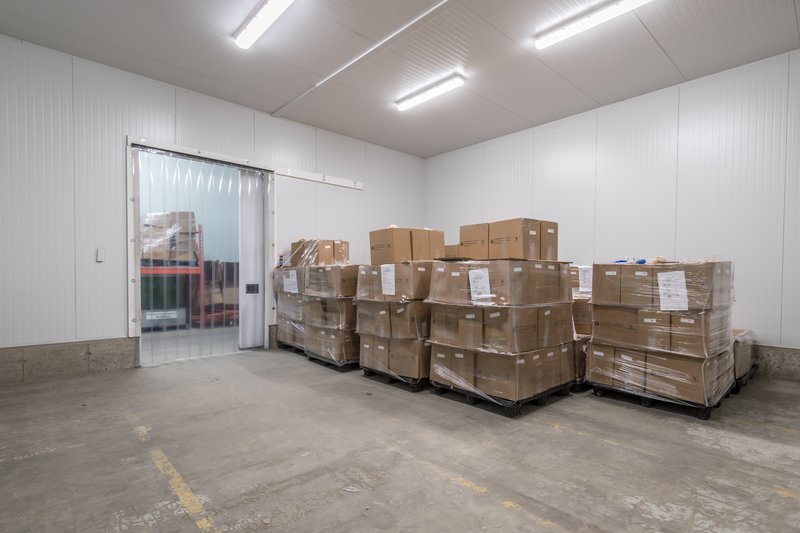 Once perishable food is at our warehouse it goes directly to our hamper line or it is placed in our large industrial freezers and coolers. Our coolers can accommodate 86 pallets of fresh food and our freezers have space for 77 pallets of frozen food. Grants from the Stollery Foundation and the Edmonton Community Foundation helped us maximize the space available in these areas.
Yet even this space couldn't accommodate all the fresh food that was donated this past year!
During the fall of 2020 and into 2021, we also had a refrigerated semi-trailer in our loading dock to accommodate large donations of vegetables and meat. In early 2021 a second unit was rented to help store donations from the federal government's Food Surplus Program with Food Banks Canada. These units were important in helping us maximize the fresh food we could give to our clients and agency partners. We still have one semi trailer providing us with extra cold storage as of this post.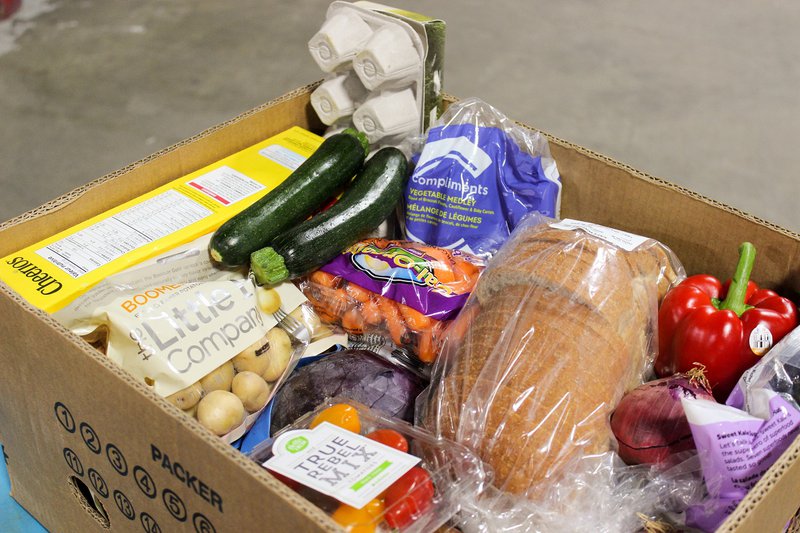 Our last line in keeping things cool is our genset (generator), which was installed in 2019. This equipment not only helps us keep the coolers and freezers going in the case of a power outage but allows full operations to continue in our main warehouse in a potential power outage emergency, ensuring we can continue serving those in need
At Edmonton's Food Bank we strive to provide nutritious, diverse foods to our clients and partner agencies, something we can do because of you!