United4YEG is a community organization whose motive is to help all in need by running doorstep pickups for food, clothes, toys, and other necessities from your house.
Their fourth pickup drive is happening soon, and all donations collected will be going to Edmonton's Food Bank!
This time United4YEG is in collaboration with the YWA (Youth Wellness Alliance) to participate in a food & toiletries drive.
Find the YWA's fundraising event page here.
Contact them through direct message on Facebook, Twitter, Instagram, or Email to arrange a pick-up.
united4yeg@gmail.com
https://www.facebook.com/united4yeg
https://twitter.com/United4YEG
https://www.instagram.com/united4yeg/
You will be provided with a date, approximate time, and name of who will be assigned to collect your donation.
Pickups to occur between June 15th - July 1st.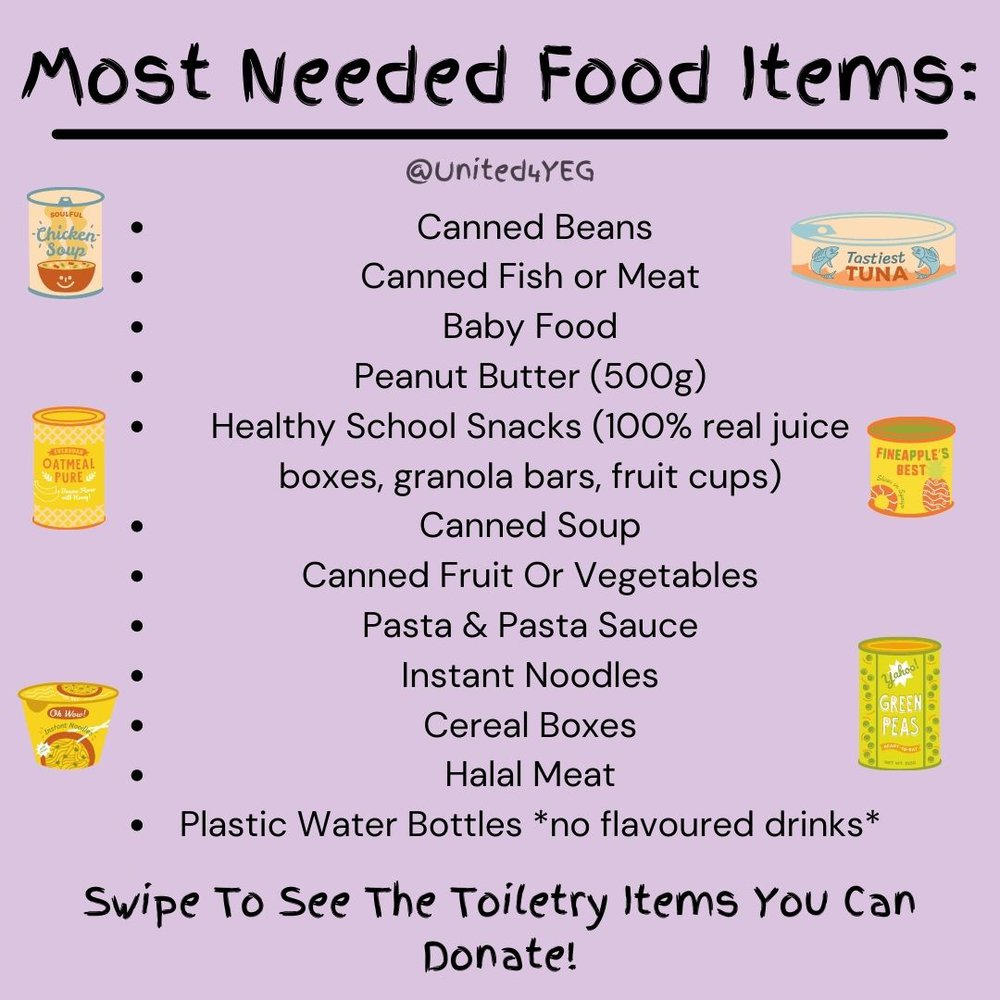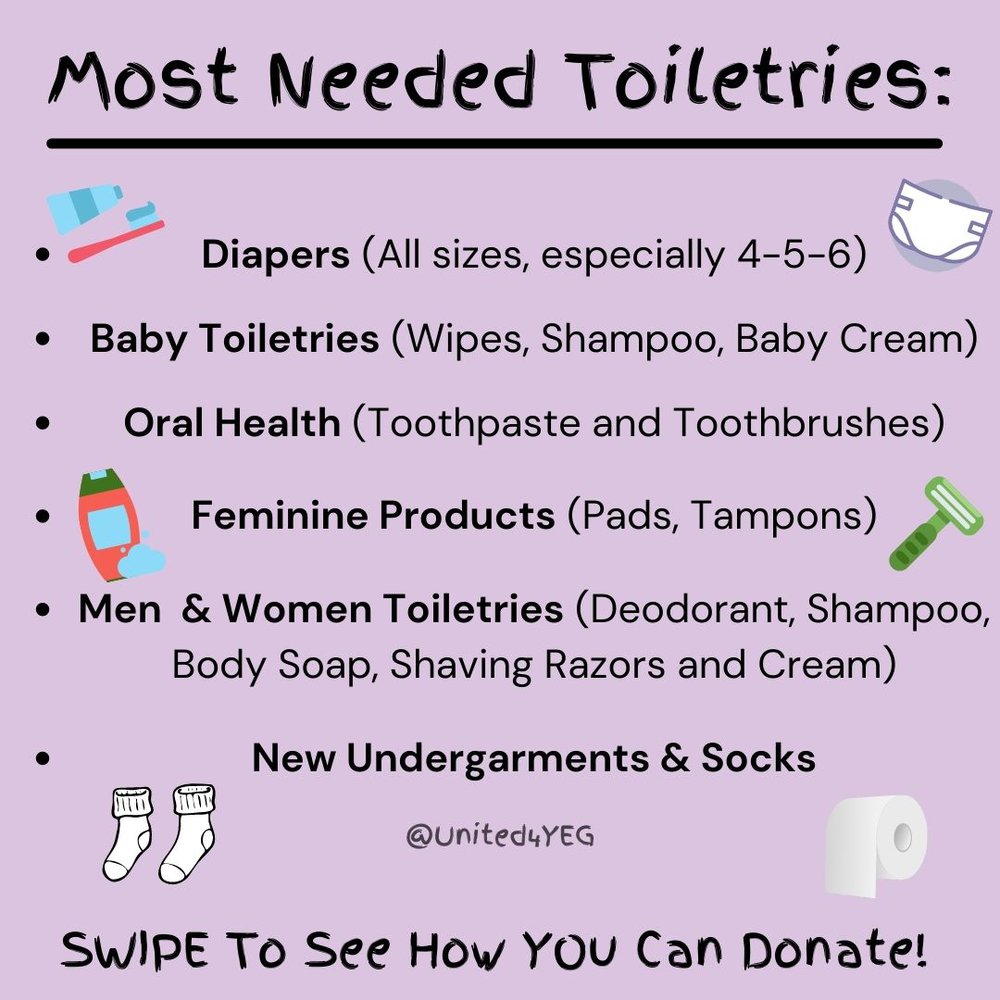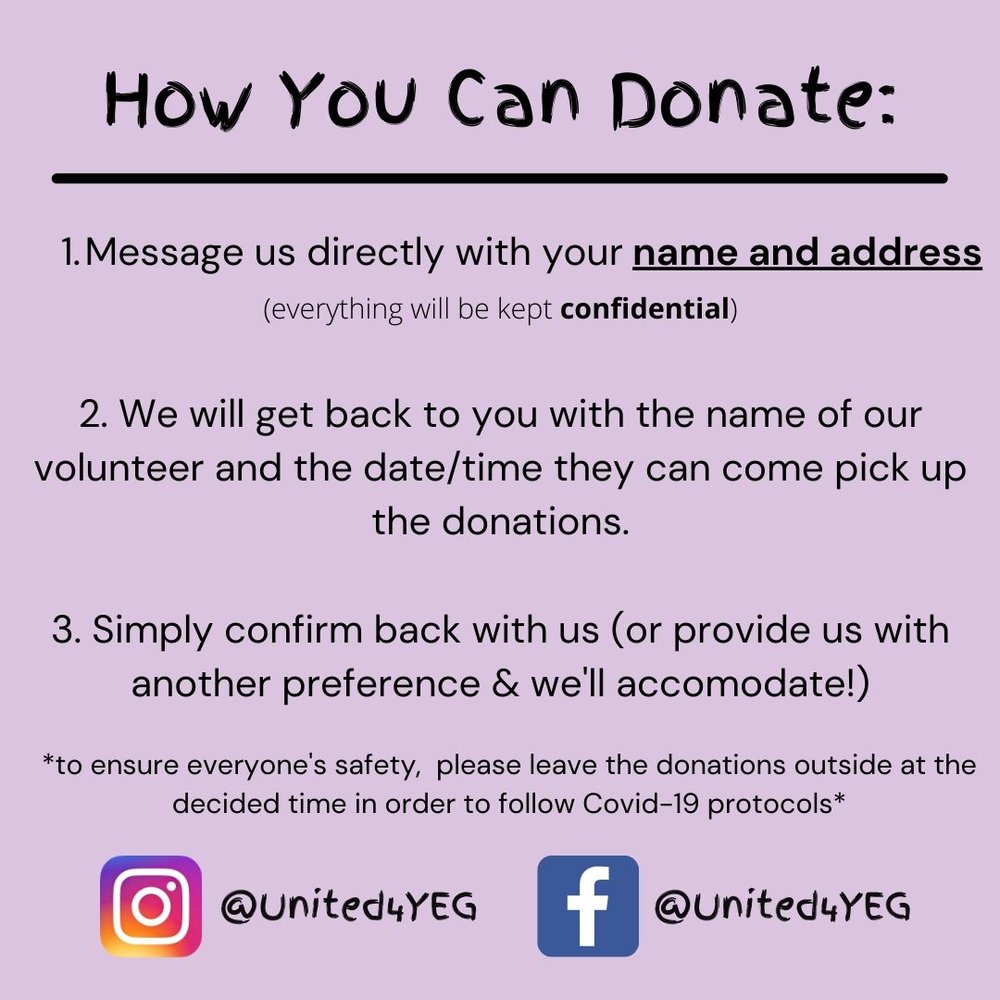 Please use this form if you would like to make a contribution to Edmonton's Food Bank: