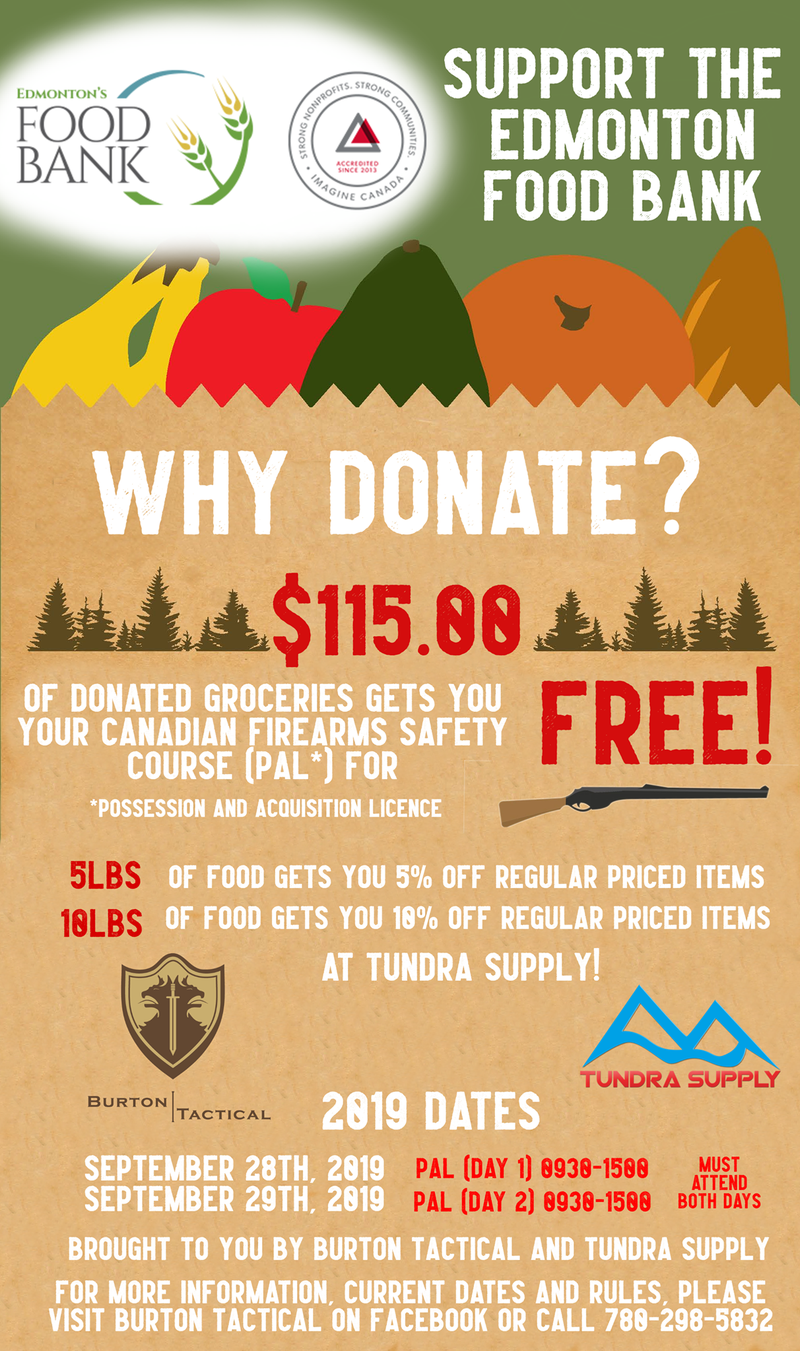 Burton Tactical Ltd along with Tundra Supply are hosting a food drive for responsible gun owners. They are running a FREE 2-day PAL (Canadian Firearms Safety Course) which will run September 28-29. The catch - you have to bring a receipt and $115 dollars worth of non-perishable food for those in need.

To register for the course, send email to burton.tac@gmail.com with subject "food bank PAL course".

Tundra Supply is also supporting those in need by giving customers money off purchases when they bring in non-perishable food donations.
Bring 5lbs worth of food and get 5% off your purchases.
Bring 10lbs of food and 10% off your purchases.
(Due to MAP agreements this deal will exclude the following brands: Benchmade, CZ Firearms, Glock, Typhoon and BCL.)